Italian Law Nº 67/2006 on Discrimination against People with Disabilities: an Overview
Resumen
Italian Parliament approved Law no. 67 of 1 March 2006, entitled "Provisions for the judicial protection of persons with disabilities, victims of discrimination" (published on the Italian Official Journal No. 54 of 6 March 2006). It came into force on 21 March 2006. A brief overview on the whole Italian legal system about disability issues seems here appropriate, in order to better understand how such issues are tackled and what the meaning of this new prevision within the Italian context is. Italian Law No. 67/2006 introduces in the Italian legal system some provisions for the judicial protection of individuals with disabilities. It is one of the laws that the Italian Parliament has enacted as to implement the European Union law principle set out at article 13 of the Treaty of Amsterdam . Article 13 states the principle of fight against discriminations, either based on sex, race, ethnic origin, religion, personal beliefs, handicaps, age or sexual preferences. Law No. 67/2006 aims to grant disabled persons the same rights actually enjoyed by non-disabled persons. A scan-reading of the draft law shows the political purpose of granting further protection to people with disabilities, not just seeing them as people having a peculiar status, but trying to achieve a more inclusive society in its entirety.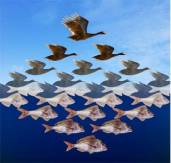 Sección
JÓVENES INVESTIGADORES
Los/as autores/as mantienen el @copyright, concediendo a la revista el derecho de primera publicación.